Erica Tritt Promoted to Partner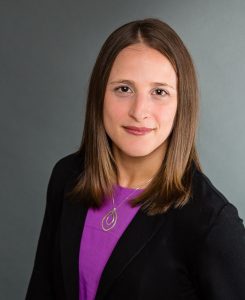 The Sladkus Law Group is proud to announce that Erica Tritt has been named Partner. Ms. Tritt joined the firm in 2010 and during her time as an associate acquired extensive knowledge and proficiency in the areas of trademark prosecution, enforcement and general IP counseling.
As of January, Ms. Tritt will co-chair the firm's trademark prosecution practice. In this position, she will assume a more prominent role in managing the firm's trademark staff and assisting the firm's clients in building, maintaining and enforcing their worldwide trademark portfolios.
We are excited to welcome Ms. Tritt as a partner and look forward to her continued commitment to providing our clients with outstanding legal representation.