ATTORNEYS AMY LESTER-DREW AND JASON H. COOPER PARTICIPATE IN PRO BONO CLINIC SPONSORED BY YLD IP COMMITTEE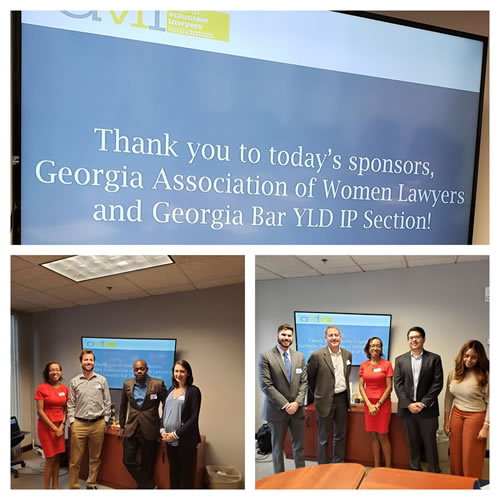 Attorneys Amy Lester-Drew and Jason H. Cooper—co-chairs of the Intellectual Property Committee of the State Bar of Georgia Young Lawyers Division—recently participated in a Saturday Lawyer pro bono legal clinic for the Atlanta Volunteer Lawyers Foundation. The event was co-sponsored by the YLD IP Committee. Ten attorneys showed up early Saturday morning on November 23rd for consultations with AVLF clients facing landlord-tenant and housing issues.
AVLF's Saturday Lawyer program is its oldest and largest program. For the last forty (40) years it has provided free legal assistance to low-income Atlantans. The YLD IP Committee, under Mr. Cooper's and now Ms. Lester-Drew's leadership, has regularly sponsored Saturday Lawyer clinics for the last three (3) years.